Who we are and what we do
We are a group of men from various backgrounds who enjoy our Freemasonry and associated social activities.
We are part of the world's largest and oldest fraternal organisation.
Our Lodge meetings are held on a Tuesday, four times a year at Freemasons' Hall in central London.
Informal meetings and social activities involving wives and families also take place from time to time. Participation is entirely voluntary.
We admit all good men, irrespective of race, colour, social position, who have a belief in a Supreme Being.
We are a part of society and not apart from society.
We normally meet during the day, which differs our Lodge from many others.
Sometimes we assemble for breakfast of coffee and rolls in a local hostelry before our Lodge meetings. These normally start at 11 am and finish by 1.30 pm.
After our meetings we move to the Freemason's Arms nearby. There we usually have a three-course meal occasionally followed by an entertainer. After the meal some prefer to leave before the rush hour while others continue elsewhere catching up with everybody's news.
We believe in friendship, fellowship and having fun while supporting charitable causes.
Despite what you may have heard, we do not believe or practice voodoo, black magic, child sacrifices or other horrible things.
We welcome enquiries about our Lodge – for those wishing to know more please get in touch using the contact details below.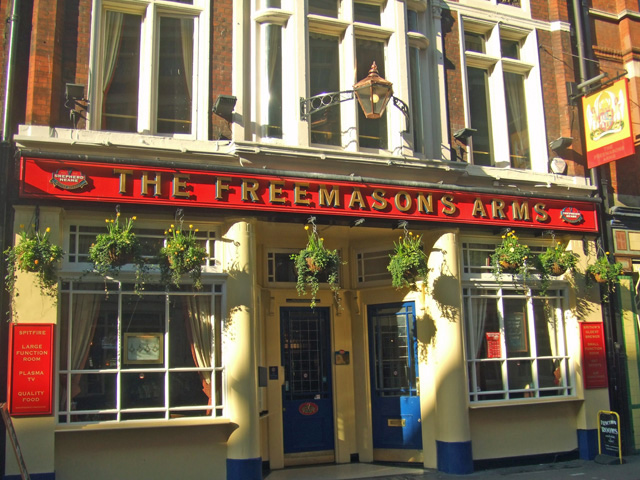 To see a chart detailing the 'family tree' of the Duke of Edinburgh Lodge No. 1259, please click here
Costs of membership of the Duke of Edinburgh Lodge
These involve an annual subscription – currently £130 a year – plus dining fees which are subsidised by the Lodge.
In addition to this, there is giving to charitable causes, the amount of which is a private matter for the individual and will depend on his own financial circumstances. There is also the Lodge lottery at £5 per entry per month; participation in this is entirely voluntary.